UTEWeek 2015 is here! Get excited cause one of our spotlight events is the the Student Start-up Expo. Many revolutionary companies like Dell, Apple, and Facebook were started by students or recent drop-outs. Join our community as we showcase the best student startups on-campus in an interactive, expo style format. Start-up teams will assemble booths, where they will be ready to pitch and demo products while general attendees intermingle freely.
Here are our UTEWeek 2015 Student Start-ups. Drum roll please…
Texas Custom Apparel provides several ways for your group or organization to place their order with a blazing fast turnaround time. Our low prices, online payment system, and next generation backend processes provide a modern solution to this age-old problem.
---
Prepify makes SAT prep free, online, and adaptive to students needs. We track improvement, identify top users, and offer introductions to interested universities so that they can explore the recruiting process with the student.
---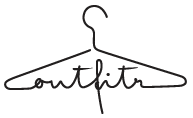 An estimated 40% of clothes bought online are returned. Outfitr is using shapeshifting mannequin technology, precise photography, and machine learning to solve online shopping's greatest problem: fit. A cross-platform solution with a social media-layer to help users find clothes that they'll love and know will fit.
---
Era Watches: birthed with the intention of being a company with good morals and exceptional products. Era came about from a dynamic duo of siblings who had a passion for watches, style and a strong desire to revolutionize the standard of business. Era is dedicated to making great looking watches that don't break the bank.
---
A mobile app that streamlines the process of eating with your friends. It includes a simple restaurant selection and voting mechanism, giving everyone an equal voice in the group. Our app also features a screen to for the attendees to see each other's locations as they approach the restaurant thereby eliminating the need for the "hey man are you there yet? texts/calls"
---
Retell makes real estate development easy and efficient by streamline the real estate development workflow and creating a paper trail to increase accountability.
---
ConcertCam is an end to terrible sounding concert videos. ConcertCam automatically enhances concert videos with crystal-clear audio professionally recorded at the same concert.
---
Flexter is a fitness app that allows users to find and try workouts from credible trainers from all over the world. We have video and text descriptions of all workout variations including: At-home, yoga, HIIT cardio, and weighted lifts. We are in the business of simplifying the workout experience no matter where you are.
---
Hylio helps provide intuitive solutions to people through robotic development. Introducing Pegasus: an autonomous, app integrated, delivery drone. Payloads under 5 lbs within a radius of 5 miles Pegasus is the first network of peer to peer delivery. This allows consumers to connect with each other and will have hundreds of applications from search and rescue, first aid, supplying, etc.
---
The ForeverCard is a physical business card connected to a digital profile that is constantly changing, because we are constantly changing. Update your professional information, contact info, and add or delete social media channels without having to order new business cards. Think of this as your last business card. It will last forever.
---
FUND$NACK is an easy way for organizations in Austin/UT to raise funds by encouraging their members and supporters to order our weekly snack packages, filled with healthy and fun snacks.
---
There is still time to apply! Want your student startup to participate in the expo? Apply here! (must be a UT Austin registered student)
Find out more at UTEWeek.com! Powered by: RealMassive
UTEWeek events are open to the public so anyone is encouraged to attend this event.
SIGN-UP FOR OUR MONTHLY NEWSLETTER!